AMU Admission 2023_The city of Aligarh, in the province of Uttar Pradesh, is home to Aligarh Muslim University (AMU), a public central institution. Sir Syed Ahmad Khan, a social reformer and advocate for education, created it in 1875 with the intention of advancing education among Muslims in India.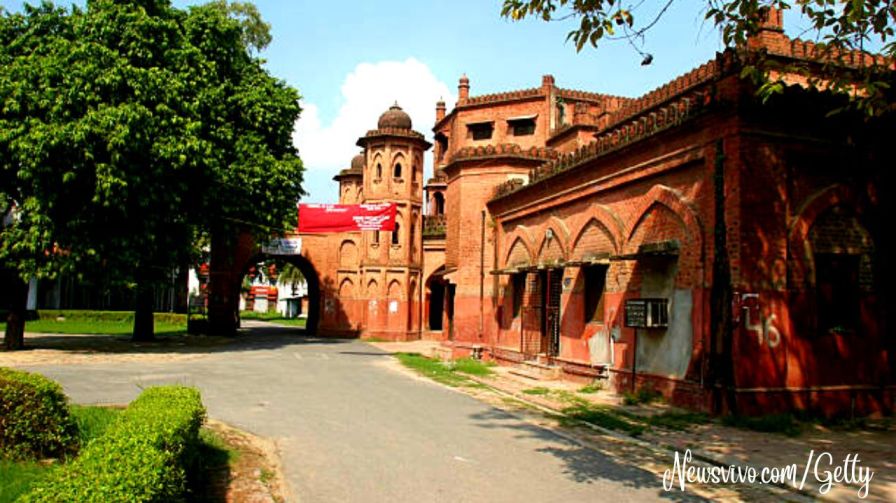 AMU offers undergraduate, graduate, and doctorate degrees in a wide range of disciplines, including the humanities, sciences, business, engineering, management, law, and the humanities. The institution includes more than 1,500 academic members and over 30,000 students.
AMU offers students a range of facilities and amenities in addition to its academic programmes, including dormitories, athletic facilities, health services, and extracurricular activities. The organisation has made significant contributions to India's social development, scientific advancements, and educational system. Its past is rich in history and culture.
The main website, amu.ac.in, is where the UG and PG admissions process begins. Just six UG courses will accept CUET scores.
For the academic year 2023–2024, the Aligarh Muslim University on Wednesday opened the online registration period for admission to undergraduate (UG) and postgraduate (PG) programmes. The waiting list of applicants can register on the Aligarh Muslim University's official website, amu.ac.in.
The admission exams for BA, BSc, and BCom will be held on April 30. The entrance exams for BTech and BA LLB will be held on May 14. On May 28, the MBA admission exam will take place, and on May 21, the class 11 entrance exam.
AMU Admission 2023: Registration process to apply for AMU
Step 1: Go to amu.ac.in to see the official webpage.
Step 2: On the home page, select the Admission option, then click the Registration link.
Step 3: Enter your email address and password to log in.
Step 4: Complete the application and provide the required paperwork.
Step 5: Pay the necessary fee.
Step 6: For reference in the future, download the application form and payment receipt.
For various courses, candidates need just complete one application form.
CUET 2023
Six undergraduate programmes at Aligarh Muslim University will admit applicants based on CUET results. These programmes include the following: BSc (Hons) Community Science, BA (Hons/Research), BA (Hons/Research), BVoc – Production Technology, BVoc – Polymer and Coating Technology, and BVoc – Fashion Design and Garment Technology.
In addition to registering on the CUET website, candidates must also do so for the Admission Form, Counseling, and Admission on the Aligarh Muslim University website, http://www.amucontrollerexams.com. Only those applicants who have registered for this programme on the CUET website and taken the test (in accordance with the information provided above) are eligible for counselling and admission.