External Affairs Minister S Jaishankar counselled European nations on the new world order, the Ukraine crisis, and the Chinese threat on Tuesday, telling them that they needed a wake-up call to realise the upheaval in the international system, according to Die Presse.

He told an Austrian journal that "Europeans needed a wake-up call to recognise that the unpleasant elements of life are not always taken care of by others," and that "no area would be stable if dominated by a single power."He claimed that amid the 2008 financial crisis, Europe adopted a defensive posture against the rest of the globe.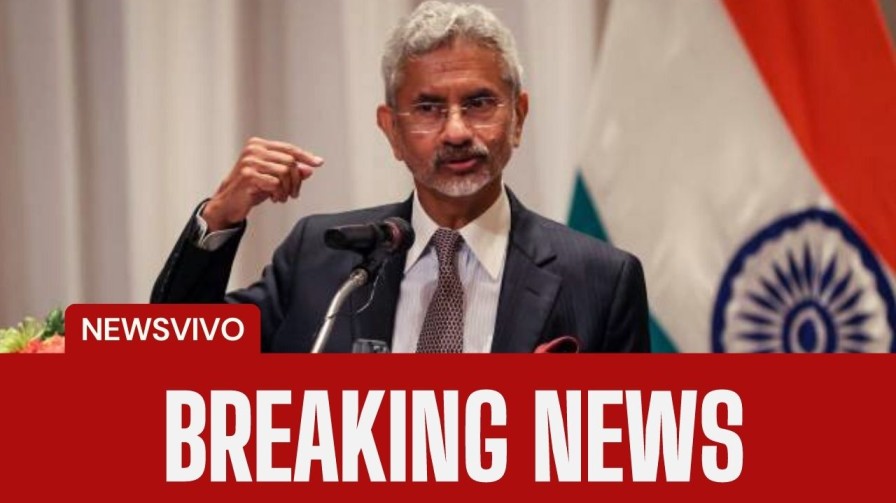 Above all, Europe desired to flourish inside its own borders while keeping international issues as far away as possible. Europe prioritised trade, promoted multilateralism, and used its economic might to mould the world on its own terms on problems like climate change and human rights. Europe has a history of avoiding difficult security concerns "Jaishankar stated.
Speaking about the plate tectonic shift in the world power structure, Jaishankar used the United States as an example, saying that despite their differences, former US Presidents Barack Obama and Donald Trump both agreed that the United States can no longer play the same role on the world stage that it once did and must withdraw.
"We are already in perilous times. It will take a long time to shift to the new world order. Because change is significant. "The Americans were the first to see that they needed to reorient themselves and seek collaboration with countries like us," the EAM stated.
However, Jaishankar stated that Europeans recognised the shifting international order prior to the Ukraine war.
"This insight began long before the situation in Ukraine. "It was evident to me when the Europeans started talking about an Indo-Pacific strategy that they no longer intended to be merely observers on events in other regions of the world," Jaishankar told Die Presse.
He said that the international order is still Western and that it must be replaced by a world of "multi-alignment," in which countries pick their own "specific policies, preferences, and interests."
Using India as an example, Jaishankar stated that New Delhi resisted American and European pressure at the UN to condemn the Russian invasion, made Moscow its largest energy supplier, and ridiculed the perceived hypocrisy of the West since the Russia-Ukraine conflict began on February 24.
rules-based system, I'm afraid it's crucial to resist that and, if necessary, to call it out "Jaishankar stated.
He further claimed that"I still want to live in a more rule-based environment. But when others start pressuring you to give up, to compromise on what are really deep interests in the name of a the conflict has sparked moral outcry in the West over Russian crimes, and that Western sanctions against Russia have driven up oil, food, and fertiliser prices, creating severe economic hardship in poorer nations.
"Europe has imported six times the fossil fuel energy from Russia that India has done," he said, adding that "if a USD 60,000-per-capita society believes it has to look for itself, and I accept that as reasonable, they should not expect a USD 2,000-per-capita society to suffer a penalty."
Jaishankar further stated that India has no intention of cutting ties with Russia, noting that Moscow has provided New Delhi with weaponry during decades of non-alignment, while the US has cosseted India's archenemy, Pakistan.
Meanwhile, commenting on the turmoil in Ukraine, he echoed Prime Minister Narendra Modi's statements that "the era of violence is over," and he urged both countries to settle their problems via dialogue and diplomacy.
FAQs related S jaishankar
Q:Who is Dr. S Jaishankar?
Ans:External Affairs Minister in India
Q:Who is Jaishankar wife?
What is the qualification of S Jaishankar?
S Jaishankar studied at St. Stephen's College, Delhi (BA), Jawaharlal Nehru University (MA, MPhil, PhD)
How can I complain to PM office in India?
By calling the facilitation number 011-23386447, citizens can also inquire over the phone on the status of letters they have written to the Prime Minister. 4. The competent authority to whom the complaint is addressed is responsible for handling the grievance's remedy in such circumstances.