This winter, schools and government offices in Iran have been forced to close due to a lack of gas supply. Despite this, the government possesses the second-largest gas reserves in the world and plans to sell to Europe.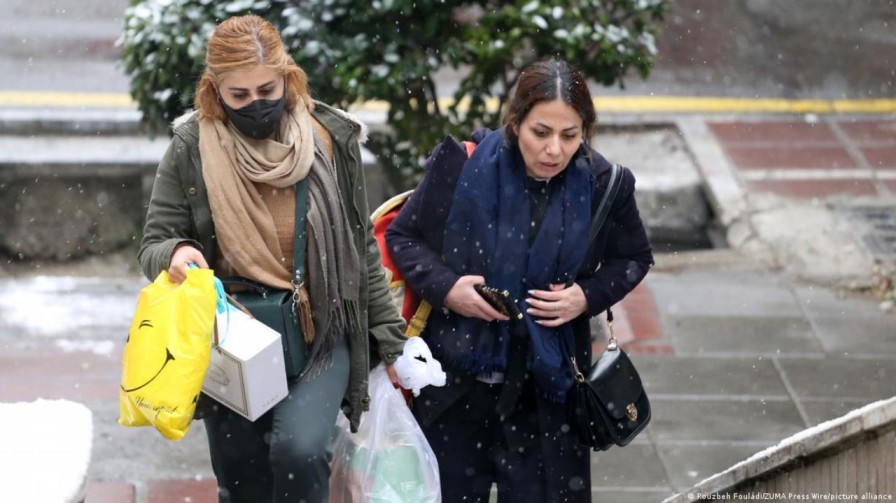 Iranian Petroleum Minister Javad Owji warned of a harsh winter and likely gas shortages in early September 2022. But he was speaking to Europeans rather than his fellow people. "You are being badly managed," the minister said in a television interview, highlighting Europe's concerns about diminished gas supplies from Russia as a result of sanctions imposed in response to Russia's invasion of Ukraine.
Iran positioned itself as an alternative supplier of natural gas at the time, and its position in international discussions to limit its nuclear programme was reinforced. "We have the second-largest gas reserves in the world and can feed Europe," stated Foreign Ministry spokesperson Nasser Kanaani in early September. However, before that can happen, US economic sanctions against Iran must be repealed.
However, Iran refused to react to negotiators' calls for increased collaboration with the International Atomic Energy Agency, and Tehran's strategy failed. Meanwhile, Europe's energy crisis has subsided. Authorities believe supplies are now stable in Germany, which was especially reliant on Russian gas before the Ukraine crisis began.
Furthermore, three months later, a familiar problem has resurfaced in Iran: gas shortages caused by deteriorating infrastructure.
Keep your clothes warmer at home
The country is having technical difficulties with gas production, according to the Petroleum Ministry. Earlier this week, the oil minister issued a warning to the public to preserve supplies.
In an interview with the industry's official news agency, Shana, he warned residents to "dress warmly at home and decrease consumption: Those who consume too much gas might anticipate their supply to be shut off."
"No one can say, 'I'll pay what I consume,'" continued Owji.
By Thursday, one northeastern province's government had closed its offices until Sunday in order to preserve power and gas.
"Outrageous!" said one young mother from Tehran in response to the statement. "We've seen the same play every time there's been a cold spell in the previous three or four years. Every snowstorm brings the country to a halt, as authorities and schools close to conserve electricity."
This winter has been no exception: since mid-December, government offices and schools in several regions across the 84 million-person country have been shuttered for weeks at a time in order to preserve gas. Even still, clothing warmer at home is unusual for the 37-year-old mother, as it is for many other Iranians accustomed to warm houses fueled with inexpensive gas. Iran may have massive energy reserves, but it uses them inefficiently.
"Iran is suffering from an overconsumption of natural gas and other energy sources due to extremely low energy efficiency," said David Jalilvand, CEO of the Berlin-based policy consulting firm Orient Matters. "Subsidies, which are meant to ease the population's economic pain and encourage the economy, are an essential role here," he told DW. "Due to the terrible position of many Iranian households, several attempts to eliminate subsidies failed."
High consumption in industries
Iran also has high energy consumption in nearly all industrial sectors, particularly the iron, steel, and cement industries. According to the German Federal Institute for Geosciences and Natural Resources, Iran placed fourth in the world in terms of gas consumption in 2020, following only the United States, Russia, and China.
"Iran has been able to greatly increase its natural gas output over the previous two decades," Jalilvand remarked. "However, output remains inadequate in comparison to the amount of Iran's deposits. Access to vital technology is also restricted owing to US sanctions. Iran will not have considerable potential to enhance its gas exports for the foreseeable future."
Russia-competition or cooperation?
In reaction to the US sanctions, Tehran and Moscow want to work more closely together. Russian energy corporation Gazprom inked a $40 billion (€36.8 billion) collaboration deal with Iranian oil company NIOC in July 2022 to assist in the development of two gas fields and six oil fields.
"After all, Moscow has no interest in developing a major rival on global markets, especially because Russia's sales markets have grown significantly smaller owing to sanctions," Jalilvand said of the pact.
Russia has been giving huge discounts on oil and gas to nations such as China, India, and Turkey, all of which are longtime Iranian consumers. Turkey, for example, formerly imported gas from Iran but is currently negotiating a 25% discount on Russian gas. In December, Bloomberg reported that the Turkish government is seeking a retroactive discount for gas imports previously paid for this autumn.